We've had requests to put together a parenting related set of content, and would love to get your recommendations for content categories and sources.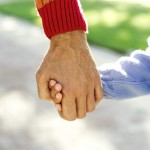 Some ideas already in the mix are meetups, good diaper changing and breast feeding friendly locations (everywhere should be an OK breast feeding location!), PTA locations, mothers clubs, and bathrooms!
What online parenting resources do you use?  What would YOU like to see on a local community map?
Please share this post with your parent friends and add comments with your favorite resources!